Seller Benefits and Features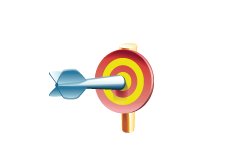 As a produce seller, you likely know that buyers are seeking more information than ever from you when it comes to your goods. This often creates the challenge of how you will provide that information to your buyers in an easily accessible form that covers all of their needs. How you do it can determine your success in the industry, so it can often be one of the biggest issues that sellers have to deal with.
In this digital world, it can often seem harder to keep in contact and maintain relationships with buyers. The ability to communicate in many ways, as well as plan farther in advance has changed the produce industry dramatically, but it's also changed the way that business is done. These days, it's not as simple as picking up the phone and making the next sale. Today, buyers have to know more in less time than ever before. FreshLink can gives you the ability to get that information to your buyers quickly; and in a clean, easy to use format that everyone can benefit from.
Sellers will find that it's easier than ever to provide buyers with their price quotes and information that they need, without the frustration of shuffling through multiple files and emails. 
You might have heard of some other systems out there that allow sellers to provide information and complete transactions, but these programs can be costly and time prohibitive. 
FreshLink was designed to be a cost effective, easy to use option for those in the produce industry that are still relying on faxing and emails for their price lists.  While the follow up phone call and personal contact is essential – it can be time consuming, and that can cost you sales.  FreshLink even provides buyers and sellers with the means to communicate privately, so information is exchanged instantly and questions can be answered right away. 
FreshLink seller features:
Allowing for multiple price lists.  This helps you to target more buyers at one time and market your product more effectively.
Easy to copy lists.  Eliminates the need to re-create lists when you get a new price list and that saves time.
Provides essential information.  You know that buyers need to know certain things.  You can now easily incorporate that information so buyers can quickly get all the information they need.
Direct messaging to buyers.
Upload price changes using Excel
Allows you to view historical price lists.